Vinyl/Resilient
Quality, Style and Ultimate Durability - Vinyl and Linoleum Flooring from the Industry's Leading Manufacturers - Steve's Flooring - Serving the San Francisco Area
If you're looking to use vinyl or linoleum flooring in your home improvement and interior design projects, you're not alone. As the most popular type of flooring for areas such as kitchens and bathrooms, vinyl or linoleum floors offer many benefits at an affordable cost. Steve's Flooring has a large selection of vinyl flooring from the industry's leading manufacturers, like Armstrong Sheet Vinyl Floors, Tarkett Resilient Flooring, Mannington Vinyl Flooring, Azrock VCT Tile, Congoleum® Vinyl Flooring, among others, to choose from.
Durability and Resilience
Vinyl flooring offers durability and resilience unmatched by most any other flooring option. Often referred to as "resilient flooring, " vinyl flooring is very resistant to heat, stains, and water damage. High-traffic areas are no match for vinyl or linoleum floors which hold up to years of heavy use. Vinyl floors are the practical choice for areas of your home such as kitchens, bathrooms, and utility rooms.
Flooring with Design Versatility
Linoleum floors have come a long way from the black-and-white checkerboard floors of years past. Vinyl flooring comes in a seemingly limitless amount of colors, styles, and textures to complement any decor. Many options are available that closely resemble other flooring surfaces such as tile or wood. Along with the look you need, you'll also enjoy added comfort and sound-buffering characteristics of linoleum floors.
Choosing the Vinyl Floor That's Right for You
Vinyl flooring comes in a large range of quality, from inexpensive vinyl tiles to high-end cushioned vinyl flooring sheets. With so many options of vinyl flooring available, you'll want to make sure you choose the perfect vinyl flooring solution that matches your practical, aesthetic and budgetary needs.
Call them today at 800-555-1212 for a flooring consultation - they look forward to hearing from you!Steve's Flooring - Proudly serving the San Francisco area since 1946.
---
NOTE:
Steve's Flooring does not carry every style of vinyl/resilient. Check with them first about a particular product or to see if your product choice is available for special order.
---
#AdhesiveBackedTile #AsphaltTile #CoveBase(rubber) #CoveBase(vinyl) #CushionedVinylFlooring #HomogeneousVinylFloors #InlaidVinyl(sheet) #InlaidVinylTile #LinoleumFlooring #ResilientFlooringInsets #Resilient #VinylFlooring #RubberSheetFlooring #RubberTileFloors #SheetVinylFlooring #VinylCompositionTile(VCT)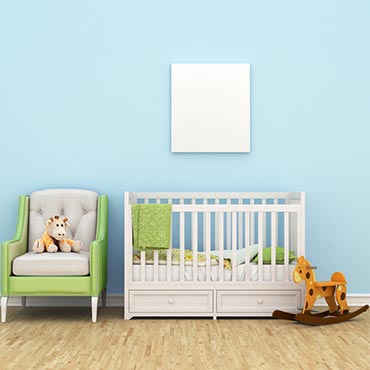 Resilient Vinyl Floors Reinvented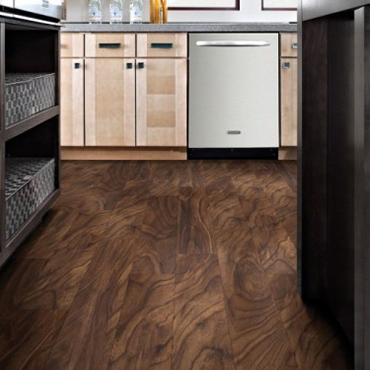 When you hear the phrase vinyl flooring, you may think of the old vinyl flooring from your youth. While that may stir some happy memories, it may not quite be the design look you were going for. Well, vinyl floors have been reinvented and you'll be amazed at the new stylish options! Today's vinyl flooring options are more versatile, more stylish, more durable and will complement any design style that you may dream of using.
Learn More
Why Choose Resilient Vinyl Flooring?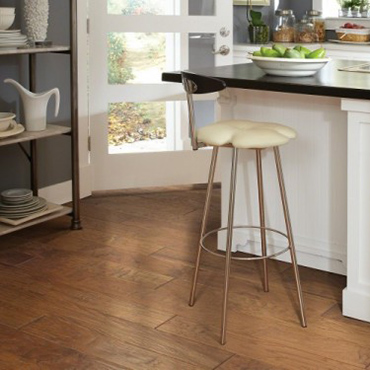 Resilient vinyl flooring is perhaps the most popular choice of flooring for today's consumer. This product can be installed almost anywhere in your home, meaning you can have the wood look in areas where wood is not recommended, such as the bathroom or laundry room. This flooring is also very easy to clean and for the DIY person, it is easy to install.
Learn More
---
Listen to Francesca explain why CushionStep vinyl sheet flooring from Armstrong is the smart, comfortable choice for active households.
Watch Video
Visit Website
---
ADURA® vinyl plank flooring is designed to be lived on, perfect for every room and household. The floors are waterproof, kid and pet friendly, as well as easy to clean and maintain. Available in a variety of shapes, sizes, textures and installation options, ADURA® delivers award-winning fashion to your home. Simply choose the floor you love, then choose the construction and installation that best suits your needs. View ADURA® here: https://www.mannington.com/Residentia...
Watch Video
Visit Website
---
Vinyl/Resilient
Shaw Vinyl Flooring
Floors That Work Hard SO Everything Else Is Easy.
See More