Welcome to American Millwork
Featured Brands
A trusted brand for over a century. Superior quality through exacting precision in the milling process and rigorous inspections featuring up to 75 quality checkpoints. A luxurious selection of design styles, colors, species, and specialty finishes.
American Olean is capitalizing on our prominent name recognition and historically strong reputation as a quality provider of high-end ceramic tile to both commercial and residential users. The American Olean brand is distributed through approximately 100 independent distributors who service about 5,000 retail outlets. We will continue to increase our presence in the independent distibutor channel to better service our customers, particularly in floor tile products. American Olean is positioned as your preferred supplier of ceramic floor tile providing our customers with a true one-stop source.
Interceramic, a top manufacturer and distributor of ceramic tile and natural stone in North America was founded in 1979 by Oscar Almeida, his family and partners. Today, Oscar's son, Victor Almeida is the chairman and the Chief Executive Officer operating all Interceramic business in Canada, United States, Mexico, Central America, and China. During the first two years of business, Internacional de Cerámica produced 13 million square feet of ceramic floor tile. Today, we are capable of producing 500 million square feet of ceramic floor and wall tile in our Mexican and U.S. operations.
Marazzi USA plays a key role within the strong global presence of Marazzi Group by decisively meeting the tile needs of the North American market.Manufacture and sourcing of a vast array of products – porcelains, glazed ceramics, glass mosaics, metallics – brings a total tile package that addresses aesthetic and performance requirements of designers, architects and homeowners. For over 30 years the Company has resoundingly met the unique requirements of the expanding American marketplace.
Florida Tile products are one of the greatest values in the industry. Our reputation is built on providing reasonably priced, design rich products to the tile market. Florida Tile products come directly from the earth. Because of this, we are particularly aware of our responsibility to help preserve the beauty and health of our planet and all its natural resources.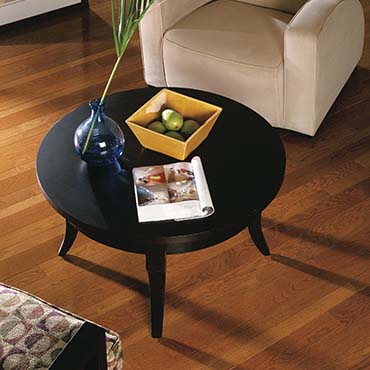 Somerset Wood Products is one of the largest manufacturers of Appalachian lumber and flooring in the midwest. Our corporate headquarters is located in Somerset, KY. We have two supporting production facilities, also located in the Somerset area, with a staff of over 300 employees. We also employ a full time forester, to oversee responsible forestry management practices that exceed Best Management Practice standards.