Restoration Collection® laminate flooring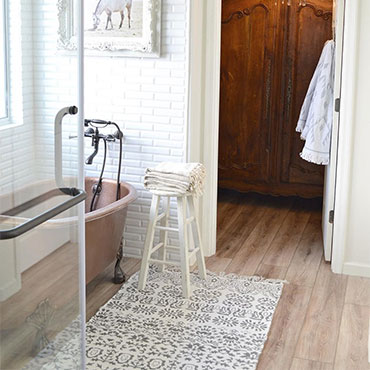 What a peaceful retreat! This bathroom is quite the refreshing space, featuring our Restoration Collection® laminate flooring in Fair Haven—ideal for bathrooms because it includes our SpillShield® Waterproof Warranty. Shown in Color: Brushed Natural....
Learn More
Carrara luxury vinyl sheet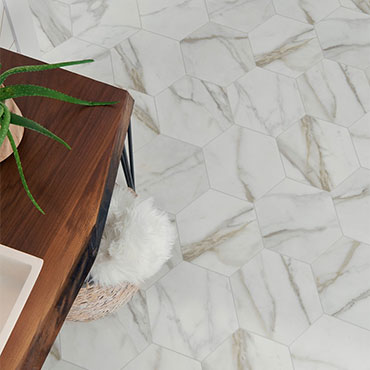 Now available in stores, our new Carrara luxury vinyl sheet pattern features a 12" marble hexagon, giving it a trendy update on a classic style. This incredibly realistic visual is sure to add luxury to your home. Shown in Color: Pearl....
Learn More
How To Make Dark Walls Work In Your Home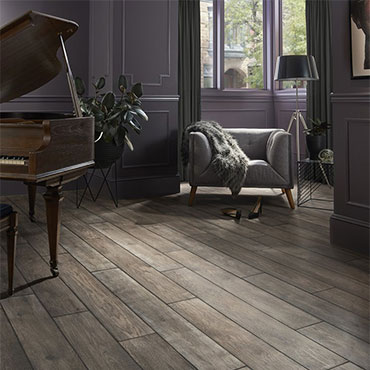 From bedrooms to living rooms, bathrooms and even smaller spaces like laundry rooms, see how dark colors can elevate the elegance of your home design when paired with just the right flooring, furnishings, and accessories. Discover 7 tips in our blog.
Learn More
Five Benefits of Vinyl Plank Flooring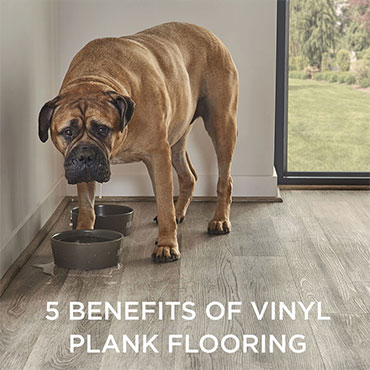 Vinyl plank flooring is quickly becoming a favorite among homeowners for its ability to stand up to scratches, moisture and more. Discover the other reasons it's a great choice for your home in our blog, "5 Benefits of Vinyl Plank Flooring"
Learn More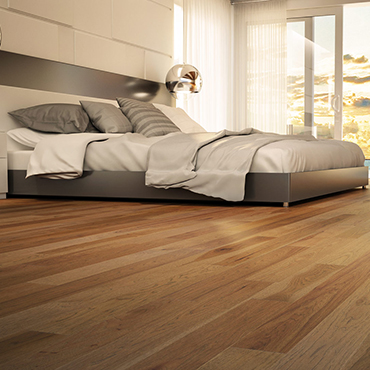 Lauzon Hardwood Flooring
For 30 years we have dedicated ourselves to marrying the artistry of finely crafted wood with the science of producing resilient, naturally comfortable and – equally important – comforting floors. We don't cut corners. Because we know that for our customers, their homes are more than an investment, they are privileged spaces of repose, comfort and beauty. You wouldn't skimp on the surfaces that carry you through life. You want them to be beautiful, practical and healthful. We are committed to meeting, even surpassing your expectations.
---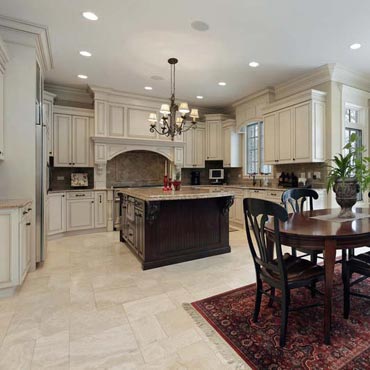 ---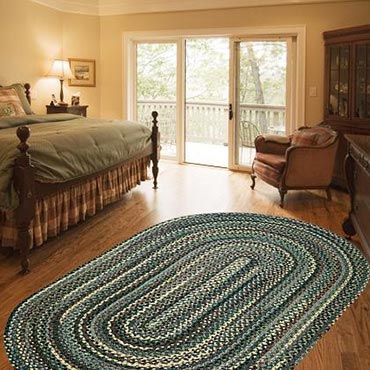 ---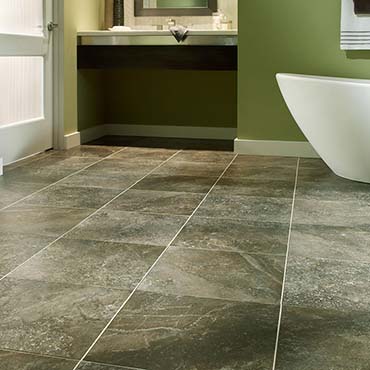 ---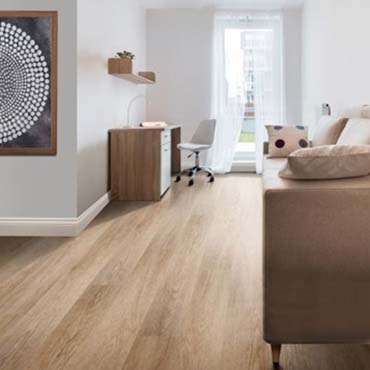 ---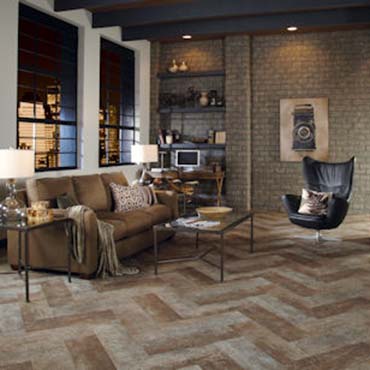 ---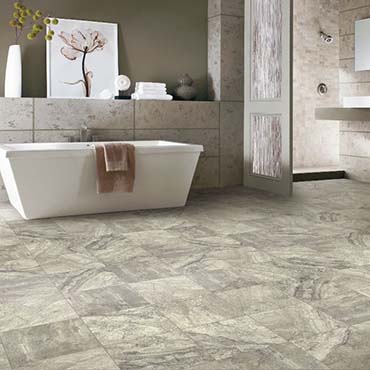 ---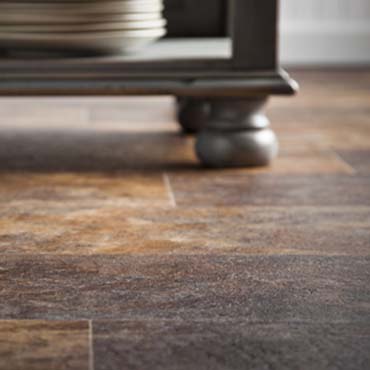 ---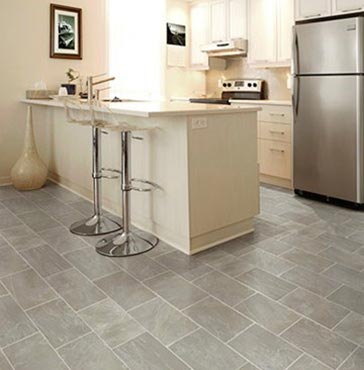 ---