Looking for Natural Stone Floors?
Look no further than StoneXpress.
---
About StoneXpress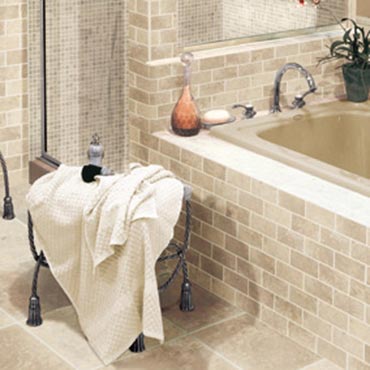 STONEXPRESS offers a wide variety of stone - Travertine, Slate, Marble, Limestone - and stone finishes - honed, polished, tumbled, mosaic - for all types of interior decoration and exterior, all floors and walls. For residential use such as kitchen, kitchen backsplash, living room, patio terraces or commercial use, STONEXPRESS has the stone for you.
STONEXPRESS is a supply chain organization which secures the quality and consistency of Natural Stone supply, while preserving competitive price levels for its business partners. Stocks in Atlanta, Georgia, and California are controlled, centralized and distributed all over North America for immediate availability and steady supply.
STONEXPRESS provides distributors, dealers and contractors quality stone from container loads, including the pieces of accessories needed to finish a job.
Through its unique team of STONEXPRESS professionals based in the various countries of origin of the stone and directed by stone experts with the highest geological background, our company guarantees to its customers efficient, high quality products while providing key marketing and merchandising support.