Looking for Ceramic/Porcelain?
Look no further than Trinity Tile.
---
About Trinity Tile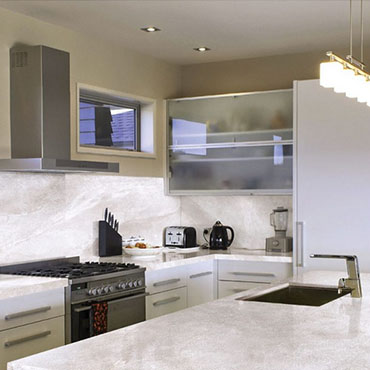 TRINITY TILE GROUP is a fast-growing, tile distributor and custom stone fabrication specialist with locations and showrooms in Florida, delivering customized solutions in stone and tile throughout the United States.
Drawing from a team of service-oriented professionals practicing an uncommon dedication to client needs, Trinity Tile Group serves a diverse range of residential and commercial clients. At Trinity Tile, you will find an extensive collection of high quality, stock product lines as well as unique stone and fabrication services for satisfying a great variety of individual client needs.
Commercial Division
THE ARCHITECTURAL SALES TEAM AT TRINITY is equipped with the experience and skill to help meet the needs of architects, owners and contractors by carefully selecting and recommending the most appropriate product for any application. They will assess the durability, coefficient of friction, aesthetic and budgetary requirements of each project and make recommendations for the best products to use. The Architectural Division can provide samples and technical data within any time constraints so as to insure that project designs are completed on time for the client.
OUR DEDICATED COMMERCIAL SALES REPRESENTATIVES will work closely with tile contractors to meet availability and pricing needs. By becoming business partners, we insure that both companies offer solutions that are unique to our commercial clients. Our Commercial sales team is specially trained to handle the specific needs of this market.
Residential Division
CLIENTS FURNISHING TILE OR STONEWORK FOR CUSTOM HOMES can utilize our well-equipped showrooms and custom displays, and offer the latest designs to choose from. Trinity's marketing team travels all over the world in order to keep up with the most up to date products and design styles. Our experienced in-house design specialist can even create that one, special design that captures the styles, personalities and needs of the homeowners.
BUILDERS OF PRODUCTION HOMES will find custom designed tile and/or stone programs that will meet the individual needs of the company and home. We do not recommend the same standard program to all builders because we realize that every builder has totally unique needs. For this reason, Trinity keeps your budgetary, sampling, and availability needs in mind, and has the unique ability to turn our individualized program into your unique solution.
IN ADDITION, OUR NATIONAL ACCOUNTS DIVISION is committed to providing custom tailored account service to commercial or residential clients. From operations and offices in Florida, Trinity Tile Group has served projects all over the country including Las Vegas, Branson, MO, Pennsylvania and Hawaii. At Trinity we understand and are in tune with the special needs and requirements of nationally-based companies.
CUSTOM STONE FABRICATION completes the full product offering at Trinity Tile. A full-service fabrication facility utilizes the most advanced technologies for producing countertops and wall cladding from granites, limestones, travertines and marbles. Our experts will review your specific needs and recommend the best way to achieve your one-of-a-kind design.