Looking for Natural Stone Floors?
Look no further than Marble Systems.
---
About Marble Systems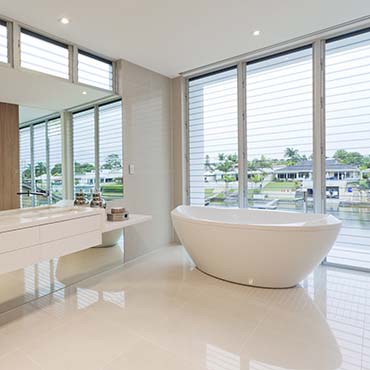 Since 1982, Marble Systems Inc. has been committed to creating exquisite collections of
natural stone
. Quarried and processed to exacting specifications using the latest manufacturing technology, our product lines are produced in a wide variety of specialized surface finishes, ranging from our smooth Patika
line
and polished to rustic tumbled, chiseled, and antiqued.
With distribution and design centers in Washington, D.C., New York, Miami, and Los Angeles, Marble Systems is uniquely positioned to provide a virtually unlimited supply of the industry's highest quality natural stone products.
Why? Marble Systems is the exclusive distributor of The Tureks Stone Collection, bringing with it the strength of quarry and manufacturing operations, and the highest levels of quality control, while insuring trade professionals and dealers quality, consistency, and supply. We control our
stock
from the quarry, to the factory, from our warehouse, to your door.
Today, Marble Systems has emerged as the leading choice among top architects, interior designers and discriminating homeowners seeking the finest in natural stone products. Several of our most prestigious projects include: Merrck Plaza, Miami, Trump Plaza, New York, and the Bellagio Casino, Las Vegas.
If you're looking for the finest selection of natural stone, select Marble Systems. The clear leading source for naturally beautiful surfaces.