Looking for Wood Flooring?
Look no further than St. Lawrence Collections .
---
About St. Lawrence Collections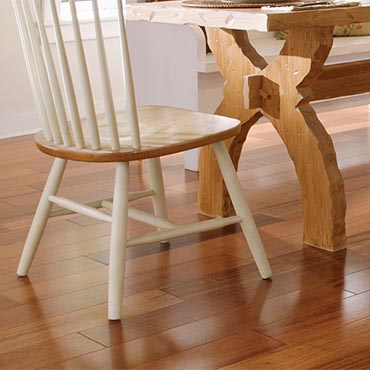 At St. Lawrence Collections, our floors are manufactured by specialists who have become masters in the art of processing wood. Our state of the art milling and prefinishing
line
ensures the highest standards of quality control over all phases of manufacturing providing our customers with a dependable product lasting generations to come. We specialize in prefinishing both domestic and exotic
species
, and back up our products by a comprehensive warranty package. We extend the life of our floors by applying multiple coats of
polyurethane
with
aluminum oxide
as a major ingredient. As well, our finishes have a sun-shield protection which prevents pre-mature yellowing. The
durability
of our
prefinished
hardwood floors ensures that our floors will be enjoyed by our customers for many years to come. Concerned about environment protection? St. Lawrence attaches great importance in minimizing wood waste and preserving forest resources.