Looking for Ceramic/Porcelain?
Look no further than Rex Ceramiche.
---
About Rex Ceramiche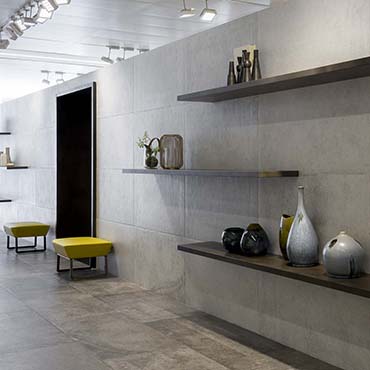 Rex Ceramiche Artistiche was founded in 1968 at Fiorano Modenese.

It immediately made its mark on the large-size slab tile market with products exclusive in both their graphics and their application potential.
From the '70s it made a specialty of working with professionals chosen from various contexts; this yielded unique results in the transformation and personalization of matter, enabling Rex to affirm a strong stylistic identity.

In the early Eighties the collaboration with the designer Nicola Trussardi established a new concept in home decoration, and allowed Rex to create an exclusive, elegant niche market.

Nowadays, the continuous involvement of designers and architects contributes to the development and achievement of high-value products, maintaining Rex's image of glamour, with experimentation and style combining to give the product a flawless elegance.
Another key feature of Rex's character is the reinterpretation of natural materials, in a production context where the protection of nature and the environment receive top priority. This ethical stance means that today Rex offers the contemporary market the new Abisko and MaTouche collections, which have led to a multi-annual partnership with WWF Italy.

Rex has been a Florim brand since 1994.