Brintons Axminster Carpets
Looking for Carpeting?
Look no further than Brintons Axminster Carpets .
---
About Brintons Axminster Carpets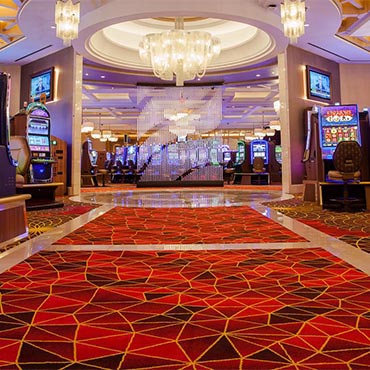 Brintons is the world's largest manufacturer of high-quality woven Axminster carpets, and offer an unrivalled ability to deliver immediate performance solutions and service support for any commercial project.

Brintons supplies high-quality carpets designed and engineered to satisfy our customers' needs within our chosen markets. Our customers can be confident that we will be uncompromising in the delivery of product, design and service excellence.
We shall be easy to do business with for those who place a fair value on what we provide.
We will always strive to conduct ourselves in a socially responsible manner whilst utilising sustainable resources.
 We shall maintain our position as market leader and create consistent and profitable growth.
---
Brintons launched a pop-up art installation with contemporary artist and filmmaker Shezad Dawood with works woven by Brintons at Clerkenwell Design Week 2017. Exhibited in a loading bay venue, alongside visual motifs and themes drawn from Dawood's portfolio, the carpets feature bold colours and subtle photographic representations. http://www.brintons.net/europe/en/blo...
Watch Video
Visit Website
---
The 'Crafting the Yarn' video is the latest in our Fleece to Floor series, outlining the manufacturing process of our yarn. In the 1950's, Brintons invented the 80 percent wool, 20 percent nylon blend, which is now the global standard for carpet around the world. The blend combines the comfort of wool with the strength and durability of nylon.
Watch Video
Visit Website
---