Looking for Area Rugs?
Look no further than American Cottage Rugs.
---
About American Cottage Rugs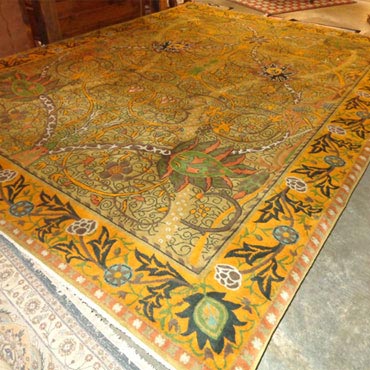 American Cottage is one of the few Designer owned rug companies in the world. Designer & owner
Jodi Sleeper
has created hundreds of beautiful handmade rugs and decorative accessories over the past 17 years she has spent in the industry.

All American Cottage  handmade rugs and decorative throw pillows are of original copyrighted designs utilizing her amazing American based color palettes. Yarns are dyed to our specifications before prototypes are executed. Our products are not bought "off the shelf" as is the current practice of most manufacturers. Our designs span a wide variety of looks from traditional to contemporary.

Our line of fresh original handmade rugs and pillows in every construction are competitively priced and of the highest quality. Our rug sizes are American sizes and not cut sizes. An advertised 6x9 actually measures a full 6x9 within the tolerances of a handmade product.