Looking for Carpeting?
Look no further than Talisman Mills Carpet .
---
About Talisman Mills Carpet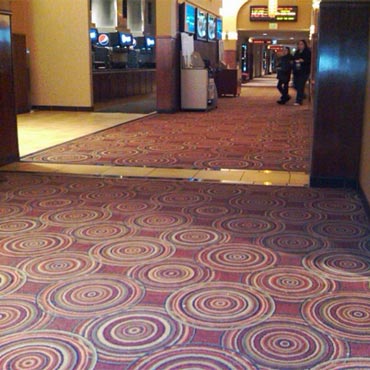 Using the latest technology available, we are able to produce machined patterned carpets that offer
construction
, design
flexibility
and performance options that in many ways exceed that of woven carpets.
---
Talisman Carpets offers the design industry the ability to select and recolor any of the Graphic or Computer Yarn Placement patterns from our library in our Interactive Design Studio page on this site. Once you have the desired color you can save it as a PDF file and forward it to us. At that point we will produce a custom sample for final approval. Samples can be completed in about 7 business days unless sample yarn must be ordered. In the event you want a totally custom pattern our designers will match anything submitted and produce a CAD for your review prior to sample production. Step 1: Click on a design category to load. This could take several seconds depending on the device you are on. Step 2: Once the thumbnails are populated, click on the pattern you wish to recolor. Step 3: Click on the "used color" you want to change and the "available color palette" will appear. Then click on the color to substitute. Repeat this process to achieve your desired design coloration.
Watch Video
Visit Website
---