Looking for Wood Flooring?
Look no further than Hallmark Commercial.
---
About Hallmark Commercial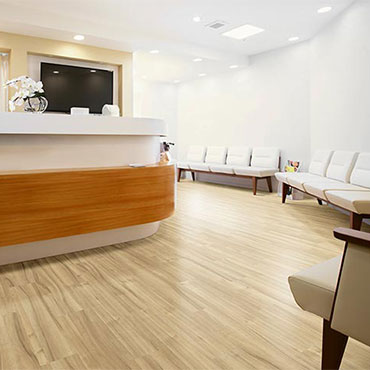 Commercial floor for all areas
Hospitality
It is said that a first impression is the most important one. Help your client make a stunning first impression from the moment a guest arrives. Though flooring in any hospitality environment takes a beating every day, the technology in Hallmark's floors makes it possible to accommodate high foot-traffic and still look beautiful.
Education
From K-12 buildings to higher education institutions, school budgets offer little to no flexibility, and maintenance costs factor highly in choosing flooring and other interior pieces.
Healthcare
When selecting a floor for a healthcare related project, safety, sterility, and cleanliness are of utmost importance.
Retail
With a variety of styles for a variety of settings, from rustic chic outdoor apparel stores to high-end luxury brand boutiques- Hallmark has it covered.