Looking for Carpeting?
Look no further than Crescent Carpet.
---
About Crescent Carpet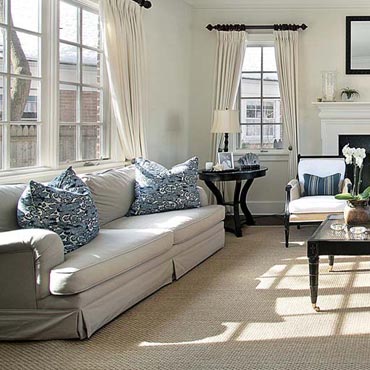 Crescent Carpet Importers was proudly added to the Stanton family in 2016. With a legacy spanning over two decades, Crescent Carpet is known for bespoke, trend-forward designs in luxurious colors and materials, particularly wool and wool blends.
The style is globally influenced by generations of expert artisans based all around the world. The beautiful, hand-loomed Bedford Cord is one of the lines standout styles featuring a striking braided stripe. Simplicty's tightly loomed design catches the eye with a subtle sheen brought out by threads of art silk delivering a timeless look to any interior.
Crescent offers a selection of stocked and custom fabricated rugs and carpets that are among the most unique in the floor covering industry. With an emphasis on art and the highest quality, Crescent Carpet is available in select showrooms nationwide.