Looking for Natural Stone Floors?
Look no further than TM Natural Stone.
---
About TM Natural Stone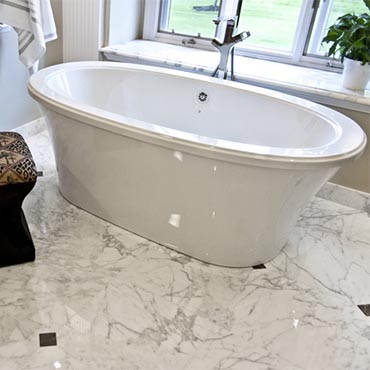 Being a product of nature, variations in color and veining are to be expected in all natural stones.
For more than 50 years, T&M has been providing quality natural stone materials from around the globe. T&M Supply is one of the largest distributors of natural stone in the Midwest. While we are wholesale to the industry - architects, designers and homeowners are invited to visit our showrooms to select just the right material for their projects.

T&M takes pride in its extensive inventory of quality products and professional customer service. T&M offers only the highest quality of natural stone products in almost any color or style available in tiles (sizes 4x4 up to 18x18), as well as 2cm and 3cm slabs.

Our Wheeling, Illinois facility offers an award-winning, state-of-the-art designer showroom staffed with dynamic in-house design professionals who can help you find just the right stone for your project! This facility stocks more than 500 natural stones including 140 different granites that are ideal for countertops. In addition, more than 2,500 different stone samples are on display for special orders bringing T&M's selection to over 3,000!