Looking for Area Rugs?
Look no further than Radici Rugs.
---
About Radici Rugs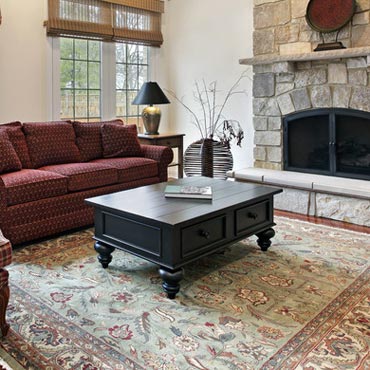 The Art of Flooring: A Deep Dive Into Radici Rugs
Introduction
When it comes to elevating the aesthetics of a room, few things make as significant an impact as a beautifully designed rug. Among the many brands that have made a mark in this industry, Radici Rugs stands out as a name synonymous with quality, craftsmanship, and enduring style. Since its inception, the brand has been providing an exceptional range of rugs that suit a myriad of tastes and preferences. In this article, we'll explore the fascinating world of Radici Rugs, understanding what makes them a go-to choice for those looking to enhance their living spaces.
The History of Radici Rugs
Founded several decades ago, Radici Rugs has its roots deeply embedded in the traditions of textile manufacturing. Combining the time-honored techniques with modern innovations, the brand has been successful in creating a niche for itself in a highly competitive market. Over the years, Radici has evolved, branching out into various styles and materials, yet always staying true to their core philosophy of quality and design integrity.
Materials and Craftsmanship
One of the key factors that set Radici Rugs apart is the sheer quality of materials used. From the plush woolen textures to intricately woven synthetics, the brand leaves no stone unturned in sourcing the finest raw materials. The craftsmanship is equally commendable, with every rug showcasing intricate patterns, meticulous details, and exceptional durability.
Wool Rugs
Radici's woolen rugs are a masterpiece of comfort and style. The natural fibers offer a soft, inviting touch, while the breathable nature of wool ensures optimum temperature regulation. Available in various designs, ranging from traditional to contemporary, these rugs serve as a luxurious yet practical addition to any room.
Synthetic Rugs
For those who prioritize easy maintenance without compromising on aesthetics, Radici's synthetic rugs offer the perfect solution. Made from high-quality polypropylene or nylon, these rugs are resistant to stains, easy to clean, and incredibly long-lasting.
Design Elements
When it comes to design, Radici Rugs has something for everyone. Whether you're seeking a minimalist, modern design to complete your chic urban apartment or a more elaborate, traditional pattern to add a touch of elegance to your home, Radici has you covered. Their collections often feature:
Geometric patterns
Floral motifs
Abstract designs
Traditional Persian and Oriental styles
Sustainability
In today's eco-conscious world, Radici Rugs has taken significant steps towards sustainability. Many of their collections now feature rugs made from recycled or sustainable materials, embodying the brand's commitment to environmental responsibility.
Conclusion
Radici Rugs has solidified its position as a premier rug manufacturer, offering a blend of quality, design diversity, and sustainable practices. With their exceptional craftsmanship and eye for design, a Radici rug is more than just a floor covering; it's an artistic expression that has the power to transform your living space into something extraordinary.
Whether you're a home designer seeking the perfect piece to complete a room or a homeowner looking for a rug that melds with your personal style, Radici Rugs promises to deliver on all fronts. Choose Radici, and you're not just choosing a rug; you're choosing a legacy of quality and beauty that will endure for years to come.
Disclaimer: This article is for informational purposes only and does not serve as an endorsement or a review of the brand. Always conduct your research and consult professionals before making any purchasing decisions.
Talk to a flooring expert in your area to find the best materials.
Find a flooring professional you can trust. This can save you time, money, and effort in the long run by avoiding costly maintenance or early replacement.