Looking for Wood Flooring?
Look no further than Decorative Flooring.
---
About Decorative Flooring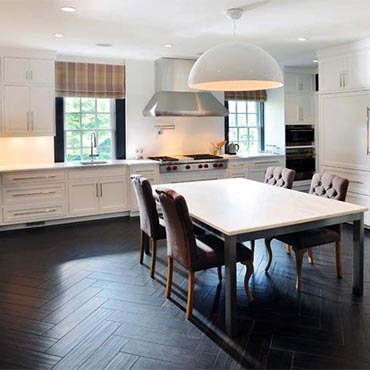 Decorative Flooring was established to provide unparalleled personalized Manufacturing service for wood inlays used in flooring and other applications. Decorative Flooring has the most laser cutting experience with flooring inlays in the industry.

WE LISTEN!
Our established clients are architects, interior designers, installers, distributors, dealers and homeowners. They provide us with critical information about our products, which we take to heart. We constantly implement their needs into our production systems to improve our product. You can be assured that the highest standards in the industry are utilized by Decorative Flooring.

We select our wood from the finest species available in today's market. Wood taken from tree farms in South America, Africa, North America and India are all environmentally acceptable. These magnificent wood species offer various colors; grains and other characteristics to enhance inlay design while adding value to the specific application.

Decorative Flooring is proud to have Jim Garth overseeing our production. Jim brings to our company over 30 years of experience in woodworking and is nationally recognized as an expert and authority for Inlay and Ornamental Flooring. He is an Instructor for the National Wood Flooring Association Advance School, Member of the Technical Manual, PPR and Internet Committees for the NWFA. He has also been awarded the Craftsman, Master Craftsman and the distinguished Vanguard Degrees from the National Wood Flooring Association.

At Decorative Flooring our team of craftsmen take great pride in their work. We strive to provide the best possible product by utilizing the latest technology, streamlining production efficiencies, and passing along these cost savings to our customers.