Looking for Ceramic/Porcelain?
Look no further than Azulev Ceramic Tile.
---
About Azulev Ceramic Tile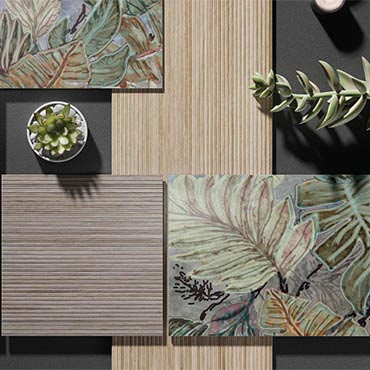 From the outset, Azulev has stayed true to its principles. Creative passion in design, first-rate customer service, effective relationships with its suppliers and the constant striving for quality—these are the keys to Azulev's business model.

The result of this corporate approach is plain for all to see. Since 1940, Azulev has not stopped growing; this ongoing expansion has enabled it to become one of the world's leading companies in the ceramic tile manufacturing sector.

At Azulev we have not forgotten about how we got our start as a family-run business. From those early days—when much of the process was manual—to today's cutting-edge technologies, much has changed. But our heart remains the same
Talk to a flooring expert in your area to find the best materials.
Find a flooring professional you can trust. This can save you time, money, and effort in the long run by avoiding costly maintenance or early replacement.