Looking for Ceramic/Porcelain?
Look no further than Ames Tile & Stone.
---
About Ames Tile & Stone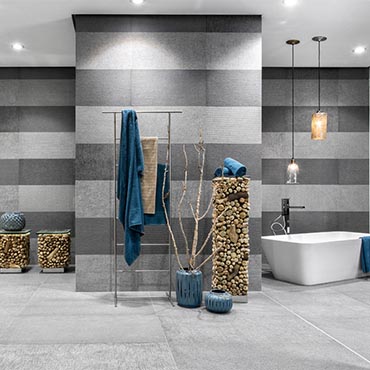 Ames Tile & Stone began as Ames Bros. Distributors Ltd. on Alexander Street downtown Vancouver in 1912. Founded by Cyril Ames and his brother David, Ames Bros. started as a small agency business. The partnership between the brothers lasted less than two weeks, but the company has lived on for over 90 years and has evolved and emerged as a leader in the tile and stone industry. Although the name and products have changed, the principles are the same. Three generations of the Ames family have brought their commitment to excellence and customer service to the communities they serve.

Over the years, Ames has expanded from the small downtown office on Alexander Street to showroom and warehouse space in Burnaby, Calgary, Edmonton and Winnipeg.

The third generation of the family, John Ames, remains involved in the business to see that the core philosophy of commitment to excellence and customer service never changes
Our ceramic and porcelain tile collection consists of a wide variety of colours and textures, with some representative of natural surfaces such as wood, stone and metal. Porcelains are hard wearing and can be resistant to extreme weather conditions, fading, scratches and heavy loads.
Learn More
Clicks (2269) | Clicks Today (0)