Looking for Ceramic/Porcelain?
Look no further than Caesar Ceramics.
---
About Caesar Ceramics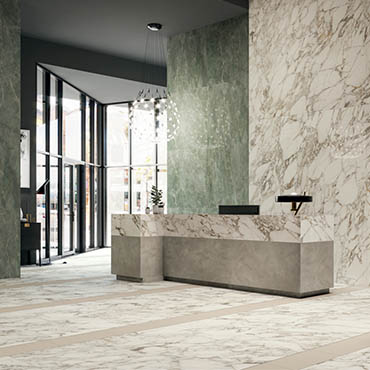 The range includes 21 collections, from the traditional series to the veined or rustic ones, inspired by natural stone, for over 3000 items and trim pieces, in 8 sizes that range from 5''X10'' to 24''X24'' and 5 thickness options, with the possibility of different surface finishes.
The natural finish is very versatile and is suitable for any use; the polished finish enhances the aesthetic features of the material and increases its gloss and elegance to offer an even brighter surface than natural marble; the textured finish affords non-slip properties and it is ideal for surfaces, which are often wet, or particular environmental conditions; the honed version gives a soft touch to the whole structured surface; the prepolished finish gives softening of the surface with more elegant effects on the tiles.