Thursday, January 20, 2022
---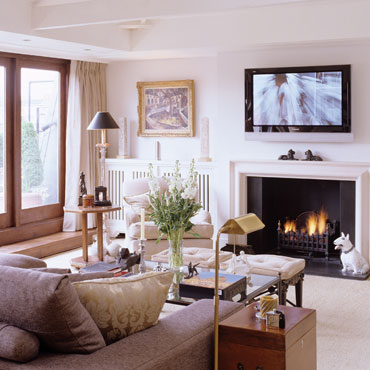 1/14/2022
5 Eye-Catching Ways to Update Your Home
Your home is a reflection of you, and your decor should match your tastes. With some simple home upgrades, you can create the perfect space for you and your family, even if your design preferences change over time.
more
---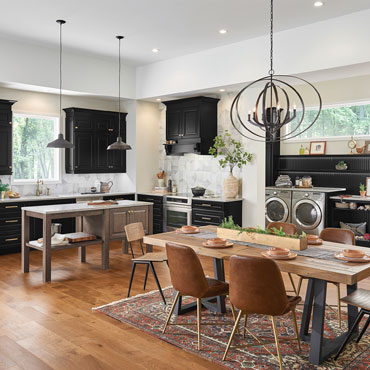 1/14/2022
Take a Room-by-Room Approach to Renovations
When your home needs updating in multiple spaces, you may find yourself wondering where to begin. Prioritizing the rooms you use most and those in the greatest need of attention can allow you to work through your renovation at a reasonable pace while bringing greater enjoyment to your home one room at a time.
more
---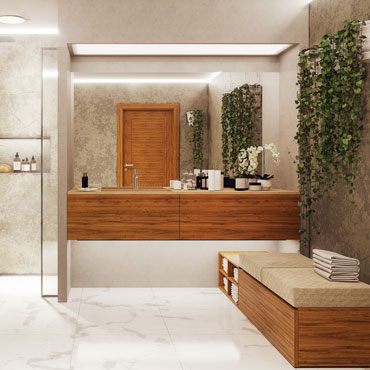 1/13/2022
Remodel with Universal Design in Mind
Local code ensures new construction homes and renovation projects reflect the requirements of the Americans with Disabilities Act. Universal design, on the other hand, does more than make living spaces more accessible for those with disabilities. It expands on regulations to create more user-friendly spaces regardless of abilities, resulting in more enjoyable, functional design.
more
---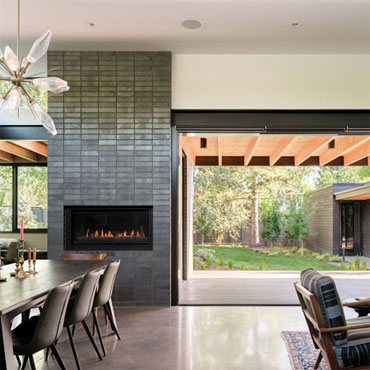 1/13/2022
On-Trend Home Designs for 2022
A home design that blends multiple elements seamlessly can be both inviting and visually interesting. If you're planning to upgrade your living space in 2022, consider incorporating materials like stone and brick, which bring color, texture and functionality while complementing some of this year's leading design trends.
more
---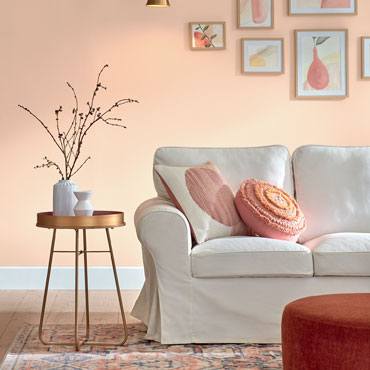 1/11/2022
4 Stylish Color Trends for 2022
A new year brings opportunities to refresh your living space and add colors into your life. These four trends are all about incorporating more of yourself and your lifestyle into your home, whether it's answering your need for a serene escape or dialing up the energy with vibrant surroundings.
more
---
---
3/21/2017
Resilient Vinyl Floors Reinvented
When you hear the phrase vinyl flooring, you may think of the old vinyl flooring from your youth. While that may stir some happy memories, it may not quite be the design look you were going for. Well, vinyl floors have been reinvented and you'll be amazed at the new stylish options! Today's vinyl flooring options are more versatile, more stylish, more durable and will complement any design style that you may dream of using.
more
---
3/21/2017
Why Choose Resilient Vinyl Flooring?
Resilient vinyl flooring is perhaps the most popular choice of flooring for today's consumer. This product can be installed almost anywhere in your home, meaning you can have the wood look in areas where wood is not recommended, such as the bathroom or laundry room. This flooring is also very easy to clean and for the DIY person, it is easy to install.
more
---
---
---
2/26/2016
Make a Great Escape with a Specialty Room for You
(Family Features) It has been said that distance makes the heart grow fonder. When the demands of life make it tough to get away, you can actually find your escape closer to home - right in your home, even - by carving out a corner to create a retreat just for you.
more
---
2/26/2016
Beat Wardrobe Blahs with a Closet Makeover
(Family Features) It's that time of year when everything in your closet just seems drab. But instead of investing in a new wardrobe, try dressing up your closet. By getting organized and sprucing up a little, you'll get a fresh perspective and maybe even find some lost treasures.
more
---
2/26/2016
5 Mistakes New Homeowners Make That Attract Pests
(Family Features) Spring is house-hunting season and with warmer temperatures and increased rain, it is also the season when pesky creatures can invade homes. Even minor flaws in a new home should not be ignored as they can potentially lead to pest damage.
more
---
---