Ege Seramik Introduces the Salvador Collection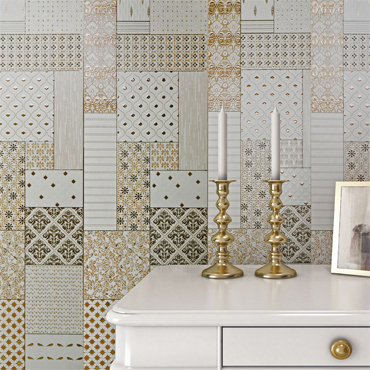 NORCROSS, GA. August 25, 2020 - "Our designers have witnessed a revival of art deco designs and colors," commented Alp Er, General Manager at Ege Seramik. "Brass, gold and steel tones mixed with luxury items used as insets such as marble are becoming wildly popular. Our new collection brings all of this together!"
The SALVADOR Collection consists of 24x48" fully polished, rectified wall tiles, which are then complemented with 13 x 39" decorative tiles in four unique designs and colors.
Both field and decorative wall tiles are manufactured with the same state-of-the-art equipment and printing capabilities, providing the utmost in durability, maintenance and overall beauty.
About Ege Seramik
Since 1972, Ege Seramik has been a major global supplier of top-quality ceramic and porcelain tile materials. To meet the demand of customers in the United States and Canada, Ege Seramik America, (established 1991) has been serving a strong and loyal cadre of active North American customers from its stateside headquarters in Georgia. For years, Ege Seramik has been the number one Turkish product exported to the North American continent. To learn more about Ege Seramik and view the entire product line, visit http://www.egeseramik.com or contact the firm directly at Ege Seramik America, Inc. 1721 Oakbrook Drive, Suite C Norcross, GA 30093 Office: (678) 291-0888
learn more about Ege Seramik Introduces the Salvador Collection