Looking for Specialty Floors?
Look no further than Racedeck Garage Flooring.
---
About Racedeck Garage Flooring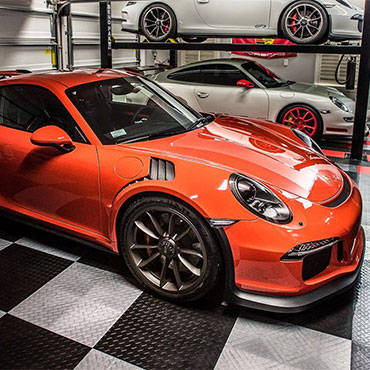 Based in Salt Lake City, Utah - Snap Lock Industries, Inc. is the industry leading manufacturer of interlocking modular flooring. Our 80,000 square foot facility operates 24 hours a day, 7 days a week, and 365 days a year. In addition to the 130+ employees at headquarters, there are over 400 dealers and resellers around the world. We are able to offer every level of service to our customers.