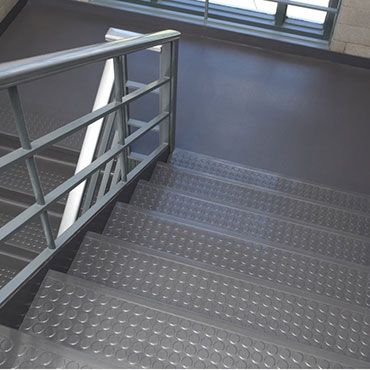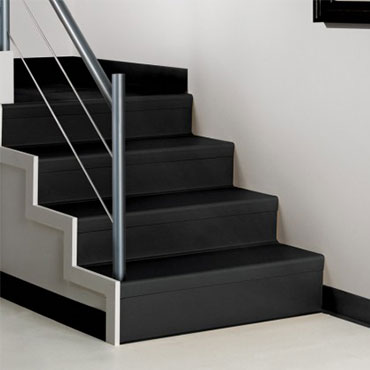 Looking for Vinyl/Resilient?
Look no further than Flexco® Resilient Floors.
---
About Flexco® Resilient Floors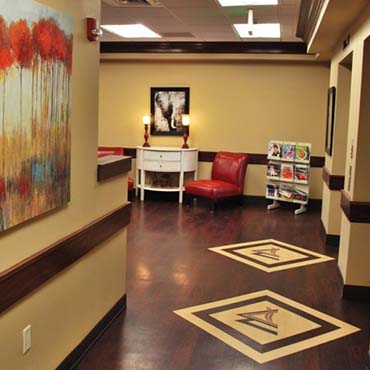 The Enduring Appeal of Flexco® Resilient Floors: A Comprehensive Guide
Introduction
When it comes to flooring solutions, durability, aesthetic appeal, and ease of maintenance are often at the top of the list for both residential and commercial consumers. Flexco® Resilient Floors have become an industry favorite due to their ability to meet these needs. A prominent name in the flooring industry for years, Flexco specializes in a variety of flooring options, including rubber and vinyl products. This article explores the enduring appeal of Flexco Resilient Floors and why they might just be the perfect choice for your next flooring project.
History and Legacy
Flexco® has been in the flooring business for decades, offering a wide range of products to meet the needs of different sectors, from healthcare and education to commercial retail spaces. The company's long-standing reputation for quality and innovation is evident in their product offerings and customer testimonials. The brand has maintained its focus on delivering highly durable and aesthetically pleasing products that stand the test of time.
Material Options
Flexco Resilient Floors come in a variety of materials, such as:
Rubber Flooring: Known for its slip-resistant properties, rubber flooring is ideal for high-traffic areas.
Vinyl Flooring: A versatile choice that comes in numerous designs and textures.
ESD Flooring: Specially designed to reduce static, ideal for tech environments.
Natural Elements: Floors made from organic or recycled materials, appealing to the environmentally conscious consumer.
Advantages of Flexco® Resilient Floor
s
Durability
One of the standout features of Flexco® floors is their resilience. The floors are designed to withstand heavy foot traffic, making them ideal for commercial settings like retail stores, schools, and healthcare facilities. The materials used in Flexco floors are engineered to resist stains, chips, and dents, ensuring a long-lasting product.
Aesthetic Versatility
Flexco® offers an array of design options, allowing customers to choose from a variety of colors, patterns, and textures. This enables designers and homeowners to achieve a customized look that aligns with their aesthetic vision.
Ease of Maintenance
Another advantage is the ease of maintenance. The surface of Flexco floors is easy to clean, requiring no specialized cleaning agents. Simple routine cleaning is usually enough to maintain the appearance and integrity of the flooring.
Eco-friendly Options
For the eco-conscious consumer, Flexco offers options like recycled rubber and organic materials, reducing the environmental impact of your flooring choice.
Applications
Given their resilient nature, Flexco® floors are suitable for a wide range of applications:
Healthcare Facilities: Their anti-microbial properties make them ideal for areas that require strict hygiene.
Educational Institutions: Durability and low maintenance make them a sensible choice for schools and colleges.
Commercial Retail: With heavy foot traffic and the need for aesthetic appeal, Flexco floors are a natural fit.
Conclusion
Flexco® Resilient Floors have carved a niche for themselves in the flooring industry by consistently offering high-quality, durable, and aesthetically pleasing options. With a range of materials and styles to choose from, as well as a focus on sustainability, Flexco caters to a diverse consumer base. Whether you're renovating your home, setting up a commercial space, or working on a specialized project, Flexco offers a range of resilient flooring solutions that are worth considering.
Disclaimer: This article is for informational purposes only and does not serve as an endorsement or a review of the brand. Always conduct your research and consult professionals before making any purchasing decisions.
Talk to a flooring expert in your area to find the best materials.
Find a flooring professional you can trust. This can save you time, money, and effort in the long run by avoiding costly maintenance or early replacement.