Mannington Hardwood Flooring
Looking for Wood Flooring?
Look no further than Mannington Hardwood Flooring.
---
About Mannington Hardwood Flooring
Mannington Hardwood Flooring: Elegance Meets Durability
Introduction
When it comes to choosing the right flooring for your home, Mannington Hardwood Flooring stands out as a premium option for homeowners looking for a blend of elegance, durability, and eco-friendliness. Here's everything you need to know about this high-quality flooring choice.
A Brief History of Mannington Mills
Founded: 1915
Headquarters: Salem, New Jersey
Products: Hardwood, laminate, luxury vinyl, and more
Innovation: Known for being a leader in style, innovation, and quality
Mannington Mills has been a family-owned business for over a century. They have continually invested in technology, product development, and sustainability.
Material and Construction
Quality Timber: Sources high-quality timber, including oak, hickory, and maple
Engineered Hardwood: Designed for greater stability
Multiple Layers: Consists of a top veneer layer followed by multiple layers of plywood
High-Quality Finishes: Resistant to scratches and everyday wear and tear
Engineered hardwood floors from Mannington offer superior durability without compromising the natural beauty of real wood.
Design Variety
Traditional to Modern: Offers a range of designs from classic to contemporary
Customization: Available in various plank sizes, shades, and finishes
Textured Surfaces: Options for hand-scraped, wire-brushed, or distressed finishes
With a plethora of options available, you're bound to find a design that suits your aesthetic needs.
Environmental Responsibility
Recycling: Utilizes recycled content in some of their products
Sustainable Practices: Focus on responsible forestry
Low VOC: Finishes are designed to be low in volatile organic compounds
Mannington is committed to ensuring that their products are both beautiful and eco-friendly.
Installation and Maintenance
DIY-Friendly: Many products come with click-lock technology
Professional Installation: Recommended for best results
Maintenance: Easy to clean with a dry or damp mop
Warranty: Offers up to a 25-50 year warranty depending on the product
While installation is possible as a DIY project, professional installation is often recommended to ensure longevity and performance.
Pros and Cons
Pros
Wide variety of designs
Eco-friendly options
Durable and long-lasting
Suitable for various climates
Cons
Higher initial cost compared to laminate or vinyl
Professional installation recommended for best results
Conclusion
Mannington Hardwood Flooring offers an ideal combination of beauty, durability, and environmental responsibility. With an extensive range of design options and a focus on quality, Mannington floors are an investment that can elevate the aesthetic and value of any home.
For those looking to make a well-informed decision on their next flooring investment, Mannington Hardwood Flooring should be at the top of your list.
Disclaimer: This article is for informational purposes only and does not serve as an endorsement or a review of the brand. Always conduct your research and consult professionals before making any purchasing decisions.
Talk to a flooring expert in your area to find the best materials.
Find a flooring professional you can trust. This can save you time, money, and effort in the long run by avoiding costly maintenance or early replacement.
About Engineered Hardwood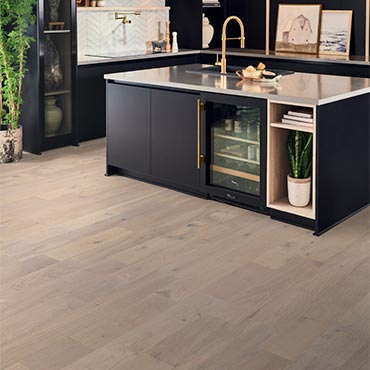 Engineered Hardwood flooring is real wood from top to bottom that's normally made using multiple wood veneers or slats of wood glued together at opposing directions. The word "engineered" just refers to the way in which it's made. There are many benefits to choosing an engineered product over a solid product–in fact.
Learn More
Ultimate Guide to Hardwood Flooring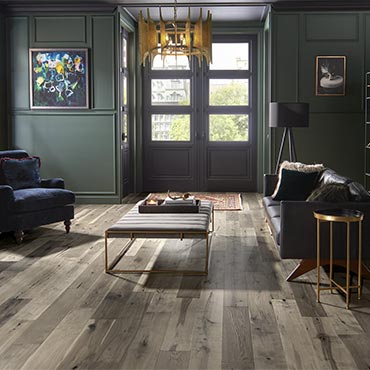 As a leader in the flooring industry, Mannington has put together a guide that details everything you need to know about hardwood floors. Whether you're having a new home built or simply looking to make an upgrade to your home's existing floors, hardwood is a beautiful, durable option! Before you decide on hardwood, here's what you need to know.
Learn More