Looking for Carpeting?
Look no further than Dixie Home Carpets.
---
About Dixie Home Carpets
The Art of Comfort and Style: An In-depth Look at Dixie Home Carpets
When it comes to elevating your living spaces, the floor often becomes the unsung hero of interior design. Despite this, few brands have managed to blend durability, style, and comfort into their flooring solutions quite like Dixie Home Carpets. A subsidiary of The Dixie Group, Inc., this brand has been setting industry standards for years, and here's why they deserve your attention.
The Brand's Genesis
Founded in the early 20th century, The Dixie Group, Inc. has been a significant player in the floor covering sector for many years. With a desire to bring stylish, quality carpeting to a more extensive consumer base, Dixie Home was established as a more affordable yet equally quality-focused line. The brand aims to offer fashion-forward carpets that are accessible and easy to maintain.
Material Excellence
Dixie Home Carpets uses a variety of materials to cater to different needs and preferences. From nylon to polyester, the brand offers an extensive range of options designed for various functions, from high-traffic areas to plush, luxurious settings. The materials are carefully sourced and undergo rigorous testing to ensure they meet or exceed industry standards.
Stainmaster® Protection
Many of the brand's products come with Stainmaster® carpet protection. This patented technology provides an added layer of resistance against stains and spills, making it a godsend for households with kids or pets.
Design Versatility
Dixie Home Carpets offers an extensive palette of styles, colors, and textures. Whether you're looking for a classic neutral tone or a bold, modern design, the brand has something to offer. Their collections often feature contemporary patterns, subtle textural details, and a broad spectrum of color options to fit any decor style.
Customization Options
If you're one who likes to have unique, personalized elements in your home, Dixie Home Carpets doesn't disappoint. They offer a range of customizable options that allow you to create a look tailored specifically to your needs.
S
ustainability Commitment
The brand is committed to responsible manufacturing practices. Many of their products come with environmental certifications, and they continue to invest in sustainable technologies. This not only reflects a corporate responsibility but also caters to a growing consumer demand for eco-friendly options.
Pricing and Accessibility
Perhaps one of the most attractive features of Dixie Home Carpets is its affordability. While they don't compromise on quality, they offer competitive pricing, making it easier for a broader audience to access premium carpeting solutions.
Customer Service
Customer satisfaction remains at the forefront of Dixie Home Carpets' ethos. From knowledgeable sales representatives to dependable warranties, the brand goes the extra mile to ensure you are happy with your purchase.
Conclusion
Dixie Home Carpets is a brand that successfully combines quality, style, and affordability. With a focus on material excellence, design versatility, and customer satisfaction, they offer a range of products that not only enhance the aesthetic appeal of your home but also stand the test of time. So the next time you're in the market for new flooring, give Dixie Home Carpets a closer look; your floors will thank you.
Disclaimer: This article is for informational purposes only and does not serve as an endorsement or a review of the brand. Always conduct your research and consult professionals before making any purchasing decisions.
Talk to a flooring expert in your area to find the best materials.
Find a flooring professional you can trust. This can save you time, money, and effort in the long run by avoiding costly maintenance or early replacement.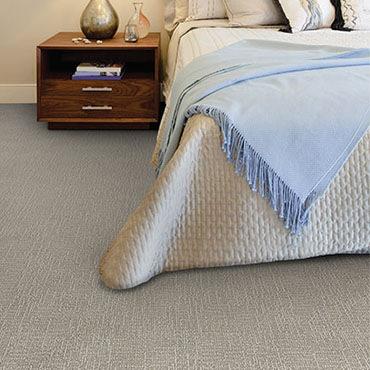 ---
February 9, 2017—Kennedy Frierson, Jared Coffin and Dan Phelan, President, VP rugs and wool, and VP of marketing and hard surface (respectively) with Dixie Group, and Kemp Harr, Publisher of Floor Focus Magazine, discuss new products within the Dixie Group's three brands, business conditions, an ongoing commitment to Stainmaster and the firm's introduction of a new line of LVT products. Watch the interview to see what this upscale company is offering the market in 2017.
Watch Video
Visit Website
---