---
Flooring Website Design!
---
Do you need a flooring website? Is your website design difficult to maintain? Is it costing you too much money? Would you rather be selling flooring than dealing with a website? When speaking to a web tech, do you find yourself saying: "I do floors. Wait. What?" Then look no further! We have created a flooring web design that is Simple, Fast, Easy, Informative, Personalized & Affordable.
Still a computer novice? No problem. Let Zip2Biz do all the work. This simple-to-use and simple-to-update flooring website design will allow you to harness the amazing power of the internet like a pro!
Already have a website? Let us transfer your existing site for you. Our migrations team is standing by to transfer your existing content from your prior host and configure it to perform optimally on your new website design.
sign up for free trial now!
Your Zip2Biz site won't be a static, one-size-fits-all web page, but a dynamic interactive internet flooring showroom developed by retailers for retailers. It will provide your customers a world of service, complete with contact information, help pages, photos, links, and unlimited flooring product and services pages.
Designed for the home improvement industry it includes flooring, paint, wallpaper, window treatments, furnishing, and decorative surface modules! Plus, information and links on thousands of manufacturers are included. All you do is simply check-mark the brands that you want included in your internet showroom and a brand module is automatically added.
sign up for free trial now!
Think it will take week or even months to get a well planned flooring website up and running? With Zip2Biz, start generating a whole new kind of customer traffic in just days. You will not only save thousands of dollars but hundreds of hours of time. Who can afford the time and effort trying to explain the flooring business to a programmer?
sign up for free trial now!
Easy
Personalized
Affordable
This system is so easy to use that you don't have to have any computer experience. In fact, it was designed with the average person in mind. If you can fill out a from and click on an update button you can manage this system 24/7. Plus, we provide free unlimited support if needed.
We are with you every step of the way.

sign up for free trial now!
Zip2Biz allows you to select from a vast menu of options to customize your internet showroom. Plus, your project, employee, and store photos will complement the key pages of your site.
A web design like this could easily cost and individual retailer in excess of $2,500. However, since it is subsidized by flooring manufacturers your currently doing business with, it only costs $29.95/month. And that's with no set-up fees, no hidden charges, or yearly contracts!*** Why spend thousands of dollars for a expensive, hard to maintain site when you can get a Zip2Biz internet showroom for less that a dollar a day?
Try our services at no risk. If you're not completely satisfied, you can cancel anytime!
***Save an extra 10% if you pay by the year.
sign up for free trial now!
---
Call Now: 800-613-0151
We just need 10 minutes of your time to show you YOUR flooring website. If you like it, great! if you don't, there is absolutely no obligation. So please call us before committing to a long term contract. Why spend thousands of dollars for setup, design, and hosting? (See Example) We've been building websites for flooring dealers since 1996.
Your site can be attracting potential customers (and increasing your sales) in just days! Join the thousands of other retailers that are using Zip2Biz to drive traffic to their stores.
Why have a mobile-ready flooring website?
Mobile phones and tablets are changing the world. Nowadays, everyone has smartphones; continuously interacting, and searching for info. In the United States and Canada, the number of cell phones has exceeded the number of laptops and personal computers. Having a mobile-ready website has become an essential part of having an online presence.
If you need a mobile-friendly website or haven't made your website mobile-ready, you should. The majority of consumers looking for a flooring are likely to be using a mobile device.
If not mobile-ready, a flooring website can be difficult to view and grueling to use on a smartphone or tablet. A non-mobile-friendly website forces consumers to zoom or pinch the screen to read or view the content. Consumers find this an annoying experience and are likely to abandon your site for another flooring company. In other words, a mobile-ready web design is consumer-friendly and instantly usable. Boosting your traffic and getting you more flooring business leads.
The Most Advanced Visualizer on the Planet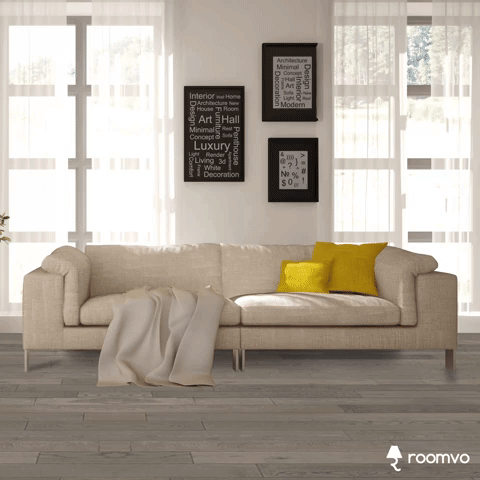 ---
GOOD
Free
What more could you ask for?
Perfect for someone who doesn't want spend any money or have anything to do with a website, but still needs one.
Mobile Ready
Brands
Articles
Videos
What's New
Helpful Links
---
get started
BETTER
$29/Month
Simple - Informative - Fast
This flooring website is perfect for starters. For people, who want a great website design but don't want the hassle of managing it.
Everything in Good +
Domain Name
RoomVo Visualizer
Microsoft® Hosting
Daily Data Backup
Social Management
Google Maps
---
get started
BEST
$69/month
Easy - Personalized - Affordable.
This website is the best value. It does everything you want in flooring website design, yet is still easy to use!
Everything in Better +
Online Sales Admin
Built-in Landing Pages
Customer Testimonials
Business References
Photo Gallery
Service Pages
Project Pages
Custom Pages
F.A.Q.s
Unlimited Tech Support
Email (available)
SEO (available)
---
get started