Looking for a Lafayette Venetian Blind store in the Columbus area?
Look no further than My House.
---
About Lafayette Venetian Blind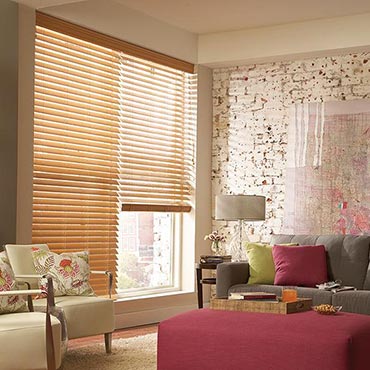 Lafayette Venetian Blind was established in 1950. Our core business at that time was the manufacturing of venetian blinds and awnings. We have grown steadily over the years and now operate in a 280,000 square foot manufacturing facility in West Lafayette, Indiana. Lafayette Venetian Blind presently manufactures a vast product line of window and room fashions under the brand name of Lafayette Interior Fashions.

With the innovative and entrepreneurial spirit of our owners, and our strong commitment to customer satisfaction, Lafayette Venetian Blind has gained a significant reputation in the window fashions industry for our quality products and efficient service.
We are especially proud of our fast point to point delivery service through our own specialized fleet of trucks and three regional distribution centers.
Our unique manufacturing process combines the proficiency of high-tech equipment with the quality of handcrafted workmanship and gives us the fastest turnaround time in the industry.
---
Speak with a knowledgeable representative at My House and learn more about the quality and integrity of the Lafayette Venetian Blind brand. Stop in and see them today at their Columbus store or give them a call at 812-375-1118.
learn more
---
NOTE:
My House does not carry every style of Lafayette Venetian Blind at their Columbus location. Check with them first about a particular product or to see if your product choice is available for special order.
---