Looking for a Porter® Paints store in the Columbus area?
Look no further than My House.
---
About Porter® Paints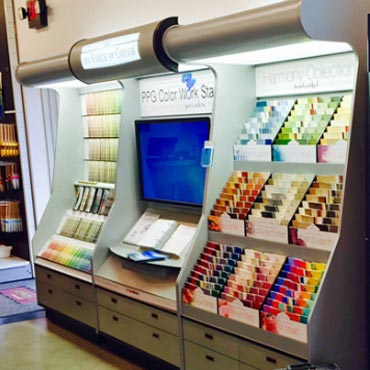 Trust is a highly valued asset at Porter® Paints which is why, since 1921; we have endeavored to provide our customers a quality experience in both product and service by consistently delivering on promises.

Part of the PPG family of products, Porter® benefits from the purchasing power of an $11 billion global coatings leader. Porter® and PPG clearly understand the need for a wide range of products and ensure quality raw materials are used to produce items with comparable price points.

The Porter® Paints brand is committed to delivering quality products and guarantees your satisfaction with every purchase.
---
Speak with a knowledgeable representative at My House and learn more about the quality and integrity of the Porter® Paints brand. Stop in and see them today at their Columbus store or give them a call at 812-375-1118.
learn more
---
NOTE:
My House does not carry every style of Porter® Paints at their Columbus location. Check with them first about a particular product or to see if your product choice is available for special order.
---