Looking for a Tarkett FiberFloor store in the Godfrey area?
Look no further than Buck's Decorating Center.
---
About Tarkett FiberFloor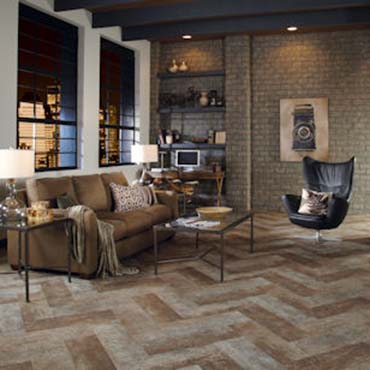 We had this crazy idea that flooring could be smart, practical and beautiful. So we built Tarkett FiberFloor. It stands up to real-life water, moisture, scuffs, scratches and indentations in a warm, comfortable and it-looks-great kind of way.
---
Speak with a knowledgeable representative at Buck's Decorating Center and learn more about the quality and integrity of the Tarkett FiberFloor brand. Stop in and see them today at their Godfrey store or give them a call at 618-466-2581.
product catalog
---
NOTE:
Buck's Decorating Center does not carry every style of Tarkett FiberFloor at their Godfrey location. Check with them first about a particular product or to see if your product choice is available for special order.
---