Marmoleum® Linoleum Floors
Looking for a Marmoleum® Linoleum Floors store in the Portland area?
Look no further than Carpet Kingdom.
---
About Marmoleum® Linoleum Floors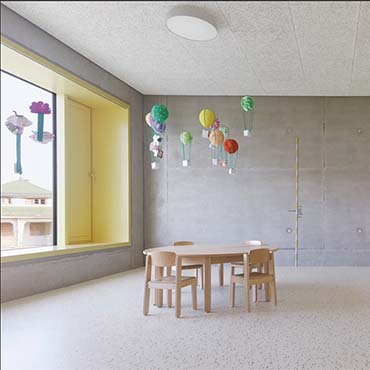 Marmoleum Flooring is Forbo's brand for Linoleum floor covering. Linoleum is a specific and very special category with the so-called resilient floor covering industry. What makes linoleum different is that it is made from natural raw materials and that the product has a wide range of characteristics that is not found with any other floor covering.
THIS IS WHERE WE GROW MARMOLEUM
Making Marmoleum is a truly fascinating journey, one that starts here on the flax fields in Europe and Asia. Flax is a versatile plant that produces fibers and seeds that serve as raw materials in various industries. For linoleum we press linseed oil out of the seeds and use it as a main ingredient for our Marmoleum floors. What remains of the seed is used as animal feeding. Flax is an annual crop and can be harvested as long as the sun shines and rain falls, as such it is the most sustainable start of any floor covering you could wish for.
THE ART OF MANUFACTURING MARMOLEUM
The craft of making Marmoleum originates from the century before last. Making linoleum literally was a handmade and manmade process, one in which the mixing, maturing and calandering of the raw materials was a trade mastered by few.Forbo has been a driving force in developing the linoleum production process into a lean, automated and low energy consuming operation. We are proud of our experts as much as they take pride in creating every piece of Marmoleum.
DISCOVERINGTHE GREEN ROAD
Your environment benefits from using Marmoleum, not just because you are using a floor covering that is made from natural raw materials, which means that you are literally bringing nature inside, but you also benefit from a floor that is contributing to a healthy indoor environment with a floor that is hygienic and has natural anti-bacterial properties. Forbo's Marmoleum has been awarded with a large array of international environmental certificates such as the Nordic Swan, the Blue Angel and Nature Plus. In addition Marmoleum floor covering improves the environmental and well-being score in building ratings such as LEED, Breeam and the Well building standard.
A BONUS FOR THE ENVIRONMENT
There is one more good reason to take an interest in Marmoleum floor coverings for your indoor space. You are actually choosing a floor that is CO2 neutral, by nature. The raw materials used for creating linoleum have absorbed such an amount of CO2 during the time the plants, trees and crops matured, that this amount of CO2 actually exceeds the amount of CO2 that is emitted during the production process of the product. Each square meter of Marmoleum delivers a bonus to the environment and reduces CO2 emission.
A MODERN VERSATILECHAMPION
The heritage of linoleum stretches for over 150 years. Since its conception, linoleum floor coverings have been seen as a contemporary, functional and durable solution for both public and private spaces. At Forbo we have developed linoleum into the Marmoleum brand, designing and producing modern beautiful floor covering solutions in over 200 colorways and more than 15 different design structures, available as roll, tile or plank varieties. This allows Marmoleum to be a versatile champion not only for public spaces like in healthcare or education facilities but also a beautiful sustainable solution for commercial floors in retail, office, leisure and hospitality.
---
Speak with a knowledgeable representative at Carpet Kingdom and learn more about the quality and integrity of the Marmoleum® Linoleum Floors brand. Stop in and see them today at their Portland store or give them a call at 503-256-6918.
learn more
---
NOTE:
Carpet Kingdom does not carry every style of Marmoleum® Linoleum Floors at their Portland location. Check with them first about a particular product or to see if your product choice is available for special order.
---