Looking for a Coronet Carpet store in the Portland area?
Look no further than Carpet Kingdom.
---
About Coronet Carpet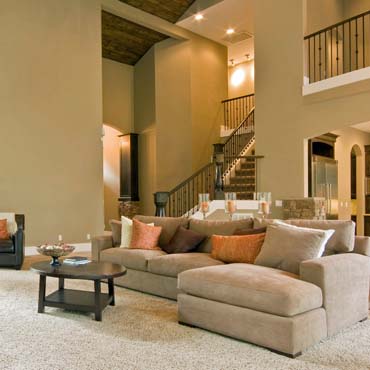 Innovative features, product specialization, dedicated associates, community involvement and recognized leadership in carpeting are just a few of our success stories. Beaulieu® of America is an American company that takes tremendous pride in its people and products that serve the needs of homeowners, property managers, store and office owners, and homebuilders in unique, even personal ways.
Often, our success stories involve exclusive, innovative product features that provide real benefits and enhance people's lives. We've improved indoor environments with our Magic Fresh® odor reducing carpet treatment and our Silver Release® antimicrobial carpet treatment. We've developed eco-friendly products like OmniLocTM Modular eco-friendly backing and Green Smart® fiber. These products conserve resources by using recycled materials and further establish our leadership in carpeting.
As the world's largest specialist in carpet, we understand that "one size does not fit all." When it comes to meeting the varied needs of our many customers, we use the structure of our company to assure dedicated customer focus. For example, some of our success stories focus on how we established the Bliss® brand to address the special needs of homeowners. For the small businesses sector we created the Hollytex® brand. Apartment owners and managers are familiar with our Beaulieu® Multi-Family Flooring Solutions program, and new homebuilders know of us through our partnership with Armstrong® Flooring FashionSmart™. All of this means we provide specialized products and services for each customer base, and that's what we do everyday.
---
Speak with a knowledgeable representative at Carpet Kingdom and learn more about the quality and integrity of the Coronet Carpet brand. Stop in and see them today at their Portland store or give them a call at 503-256-6918.
learn more
---
NOTE:
Carpet Kingdom does not carry every style of Coronet Carpet at their Portland location. Check with them first about a particular product or to see if your product choice is available for special order.
---