Armstrong Sheet Vinyl Floors
Looking for a Armstrong Sheet Vinyl Floors store in the Portland area?
Look no further than Carpet Kingdom.
---
About Armstrong Sheet Vinyl Floors
Vinyl sheet floors remain one of the most popular flooring categories. And what's not to love? Vinyl sheet is available in a wide range of looks; it's durable and easy to clean. Vinyl sheet also comes in either 6' or 12' rolls, which means you won't have seams where you don't want them.
---
Speak with a knowledgeable representative at Carpet Kingdom and learn more about the quality and integrity of the Armstrong Sheet Vinyl Floors brand. Stop in and see them today at their Portland store or give them a call at 503-256-6918.
product catalog
---
NOTE:
Carpet Kingdom does not carry every style of Armstrong Sheet Vinyl Floors at their Portland location. Check with them first about a particular product or to see if your product choice is available for special order.
---
What's the difference between linoleum and vinyl flooring?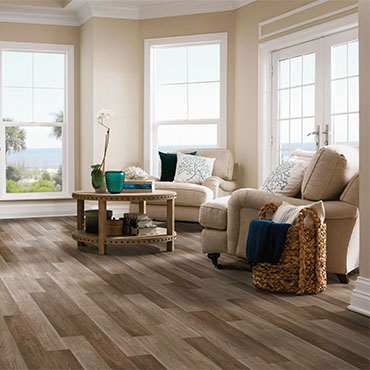 Linoleum flooring and vinyl flooring often get mistaken for each other by homeowners who are searching for sheet flooring that will look good for the long haul. Both floor types are indeed tough and long-lasting, and can be installed pretty much anywhere. But there are some important differences between the two.
Learn More
---
Listen to Francesca explain why CushionStep vinyl sheet flooring from Armstrong is the smart, comfortable choice for active households.
Watch Video
Visit Website
---