Mannington Adura® Flooring
Looking for a Mannington Adura® Flooring store in the Conroe area?
Look no further than Hamm's Flooring.
---
About Mannington Adura® Flooring
Enduring Beauty
Our Adura® luxury flooring features award-winning patterns as varied as they are distinctive.
Style
Adura® luxury floors offers looks for every customer. Classic stone designs like slate and travertine. Contemporary styles like polished marble or burnished metallics and totally unique floors like sisal, pebble, and baked earth. And now, we offer a realistic wood plank design in both a 4" width and our new 5" width, found in our Distinctive Collection.
Color
The shades of the Adura® line represent perennial favorites as well as the latest trends. Warm golds, cool blues, soft greens, and a wide range of versatile earth tones. And let's not forget both lighter and darker wood tones for our luxury planks.
Size
Our Adura® luxury planks come in two sizes, a 4"x36" plank, and the more realistic 5"x48" size usually associated with a traditional wood plank. All Adura® luxury tiles are 16"x16". Some have realistic grout lines along the edges. Others are subdivided to mimic smaller tiles. And still others create a seamless look with no grout or edging.
Extraordinary Strength
Trust Mannington to take the time to get it right. Adura® is one luxury flooring product that delivers performance as well as appearance. We're so confident in the superior durability of Adura® it carries a 20-year residential limited warranty against wear, fade, stain and delamination.
Easy Maintenance
Adura® luxury floors are incredibly easy to maintain, featuring ScratchResist™ technology, which improves resistance to everyday household scratches that can make floors look old before their time.
---
Speak with a knowledgeable representative at Hamm's Flooring and learn more about the quality and integrity of the Mannington Adura® Flooring brand. Stop in and see them today at their Conroe store or give them a call at 936-756-5602.
product catalog
---
NOTE:
Hamm's Flooring does not carry every style of Mannington Adura® Flooring at their Conroe location. Check with them first about a particular product or to see if your product choice is available for special order.
---
7 Reasons Why Vinyl Plank is Better Than Ceramic Tile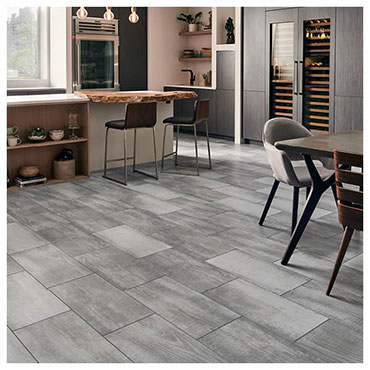 Vinyl planks are taking over the flooring industry, and for good reason! As technology advances, so does the way the flooring we install in our homes is engineered. If you're weighing the pros and cons of both options, here are 7 reasons why vinyl plank is a better choice than ceramic tile:
Learn More
Why Choose Waterproof Vinyl Plank Flooring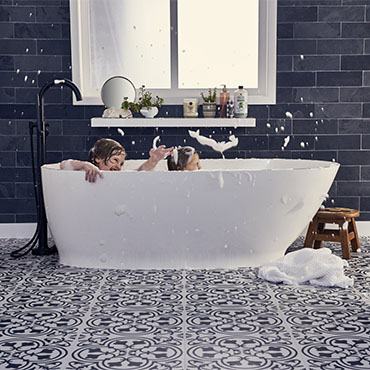 When it comes to waterproof flooring, vinyl plank floors are the most popular choice on the market today. Waterproof vinyl planks are available in a variety of colors, styles, and formats, making it easy for homeowners to incorporate this type of flooring into their home. You can find styles that mimic stone, tile, hardwood, marble or concrete flooring, providing you the appearance of a high-style flooring with the durability and added benefit of being waterproof.
Learn More