Area Rugs
Beautiful, Decorative Area Rugs - Visit Steve's Flooring - San Francisco Area's Resource for Quality Home Decor Rugs!
An area rug is a versatile interior decor element has many stylish and practical uses. Whether you're looking to add an area rug or update your current rugs, the flooring experts at Steve's Flooring can help you choose the perfect area rug.
Many Colors and Styles to Choose From
There are many area rug styles to choose from: Axminster Rugs, Aubusson Rugs, Bessarabian Rugs, Tribal Rugs, Motifs / Novelty Rugs, Transitional Rugs, and more. Visit their showroom on 1110 Connecticut Street in San Francisco to view their complete selection.
Interior Style and Beauty
There are no limits to how you can use area rugs to refresh or enhance your interior design. With a tremendous variety of colors, patterns, designs, and textures, you're sure to find an area rug option that ties together the other rest of your decor. For some designers, home decorating rugs can serve as an artistic expression that creates or enhances the theme of a room.
Versatility and Value
In addition to expressing a room's theme, popular uses of decorative rugs include providing a stylish transition from one room to the next or dividing an open area into separate functional spaces. Area rugs provide comfort and noise reduction to areas of a room covered in hardwood or tile flooring.
Ready to Buy an Area Rug?
There's more to a rug than just its looks. Styles such as Persian rugs, oriental rugs, and runners all have their unique characteristics. Rugs for your home also come in a variety of quality grades, shapes, and sizes that should be considered carefully based on the function you need your area rug to serve. They can help! They carry a large variety of home decorating area rugs from the industry's leading manufacturers, like Nourison Area Rugs, Karastan Rugs, Capel Rugs, Masland Rugs, Antrim Area Rugs. Call Steve's Flooring today at 800-555-1212 for your consultation!
Steve's Flooring - Proudly serving the San Francisco area since 1946.
---
NOTE:
Steve's Flooring does not carry every style of area rugs. Check with them first about a particular product or to see if your product choice is available for special order.
---
#AccentRugs #AfghanistanRugs #AfricanRugs #AnimalPrint #WildlifeRugs #AntiqueRugs(Genuine) #AntiqueRugs(Reproductions) #AreaRugs #AubussonRugs #AxminsterRugs #BessarabianRugs #BokharaRugs #Botanicals #FloralsRugs #BraidedRugs #CaucasianRugs #ChenilleRugs #ChineseRugs #CustomRugs #Dhurries #FlatWoven #Flokatis #Floorcloth #FolkArtRugs #FurRugs #Hand-CarvedRugs #Hand-MadeRugs #HookedRugs #Indian(India)Rugs #JuteRugs #Juvenile #KidRugs #Kilims #LeatherRugs #MachineMadeRugs #Modern #ContemporaryRugs #MoroccanRugs #Motifs #NoveltyRugs #NaturalFiberRugs #NavajoRugs #NeedlepointRugs #OrientalRugs #PakistanRugs #PersianRugs #PrayerRugs #RagRugs #RoundRugs #RugRunners #RyasRugs #SavonnerieRugs #SerapeRugs #SouthwesternRugs #Throw #ScatterRugs #Tibetan #Nepalese #TraditionalRugs #TransitionalRugs #TribalRugs #TurkishRugs #Turkoman #WiltonsRugs #WoolRugs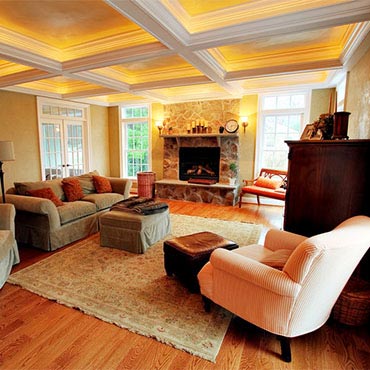 ---
A closer look at the area rug collections introduced at Atlanta and Las Vegas Market this summer.
Watch Video
Visit Website
---