Countertop/Surfaces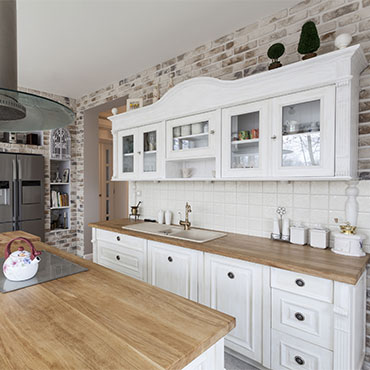 How to Select the Best Countertops for Your Kitchen Our Bath.
Whether you're building a new home or remodeling your existing kitchen or bath, your countertop choice is one that needs to last for years. With so many countertop options available, consult the experts at Middle Georgia Tile Company in Dublin to help you make the best selection for you. They have a large selection of countertops from the industry's leading manufacturers, like Teragren Bamboo Surfaces, DalTile® Countertops among others.
Countertop Considerations
When considering the many different countertop options available, there are many factors to consider. Think about your design, functional, and budgetary needs in terms of the following elements:
Durability. Consider how tough you are on your countertops and how long you need them to last.
Easy maintenance. Countertops have varying degrees of porosity that will affect their resistance to stains and heat.
Safety. Some countertop choices are naturally resistant to mold, others can include an extra layer of Microban antimicrobial protection. Corners on your counters are also a safety consideration, especially if you have children in the house.
Style. Most countertop varieties come in a wide selection of colors, styles, and textures. Natural options, such as granite and stone, offer fewer color options than man-made counter choices.
Cost. Like many things in home improvement, you get what you pay for. There is a large range of prices among countertop options. To make sure you're maximizing your available budget, consult with a countertop specialist.
Types of Countertops
There are dozens of different countertop varieties, but here are the most common:
Natural stone. Granite and other natural stone countertops are very popular and considered fairly high-end. Granite is the most durable with a hardness rating second only to diamonds. They typically require a special sealant to keep them virtually maintenance free.
Engineered stone. Engineered stone countertops are made of 93% quartz particles with non-porous properties that make them easy to maintain and resistant to scratches and stains. These countertops are growing in popularity and are available in a large variety of patterns and colors.
Solid surface. Stylish solid surface countertops are available in a vast amount of colors, patterns, and styles making them particularly popular for unique color applications. They are stain resistant, but can be damaged by heat.
Ceramic. Ceramic countertops are a less expensive countertop option that is durable and easy to clean day to day. Over time, tiles can chip, and grout can become stained, so ongoing maintenance is necessary to maintain the beauty of ceramic tile countertops.
Laminate. The least expensive countertop option, laminate countertops come in a variety of colors, patterns, and grades which make them an affordable and stylish countertop option for many homeowners.
Professional Installation
Regardless of the specific type of countertop you decide on, precise installation is critical to the functionality and longevity of your countertops. Count on the professional countertop installation team at Middle Georgia Tile Company to complete your installation to your exact specifications.
Before You Buy
Visit Middle Georgia Tile Company in Dublin to evaluate all the countertop options available for your kitchen or bath project. To make the most of your visit, prepare a list of your interior design preferences, practical needs, and budgetary considerations so your countertop consultant can save you time by directing you to the best options available. They look forward to serving you!
Try Middle Georgia Tile Company's Countertop Visualizer
They have the most advanced countertop visualizer on the planet. You can snap a photo of your room, and the tool will showcase the countertop you select in your room in seconds. You can buy countertop confidently, knowing that the countertop will match and fit your space. No apps to download and no lengthy instructions to read — it just works!
Learn More
---
NOTE:
Middle Georgia Tile Company does not carry every style of countertop/surfaces. Check with them first about a particular product or to see if your product choice is available for special order.
---
#Ceramic Tile Countertops #Granite Countertops #Marble Counter Tops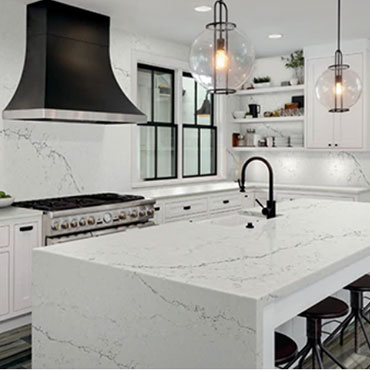 ---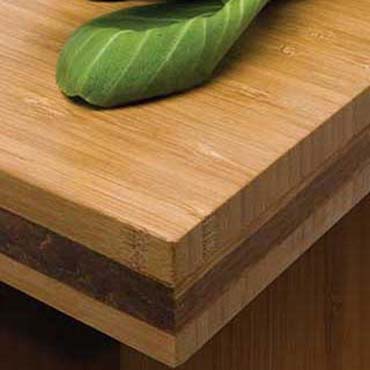 ---
The Most Advanced Visualizer on the Planet