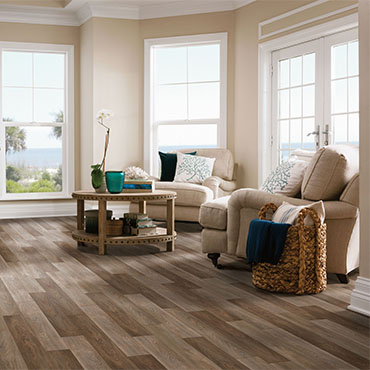 Linoleum flooring and vinyl flooring often get mistaken for each other by homeowners who are searching for sheet flooring that will look good for the long haul. Both floor types are indeed tough and long-lasting, and can be installed pretty much anywhere. But there are some important differences between the two.
---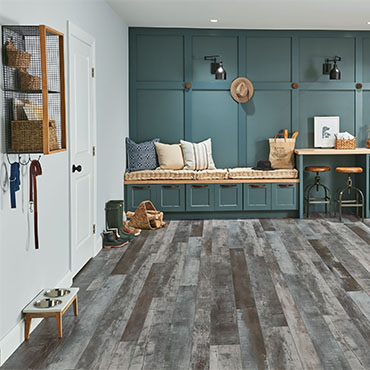 With so many options, finding the best rigid core flooring for your home may feel a tad overwhelming. These Q&As about product construction, style options and installation will help you better understand this unique flooring type so you can shop with confidence.
---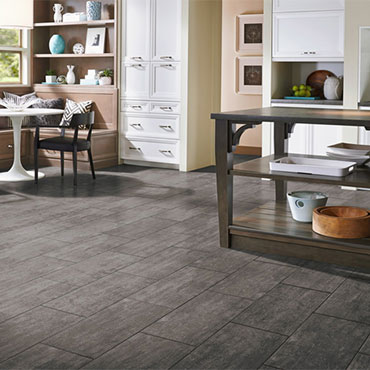 Imagine the look of natural stone: the captivating mosaic shapes, the delicate veining and the gorgeous blend of organic colors and clefts. You can enjoy the beauty of materials like slate, travertine and quartz, artfully captured in stone-look vinyl flooring.
---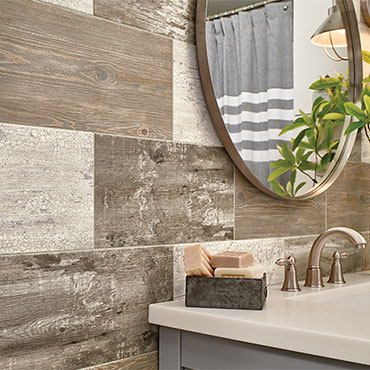 Wood on the walls was a popular mid-century decorating trend, and, like many looks of that time, it's recently re-emerged, new and improved. Discover how you can transform a room from top to bottom with the enduring beauty and durability of Armstrong products — on your walls.
---
Waterproof Flooring
Armstrong Rigid Core Vantage™
Striking design, powerful performance
See More