Welcome to MK Interiors LLC
Featured Brands
From fiber manufacturing to carpet finishing, J&J's manufacturing facilities are engineered specifically for the production of commercial carpet. To allow us to meet the complex needs of all our customers, we offer a wide array of flexibilities, whether it be a custom color, special treatments, a certain dyeing technique, the exact matching of a custom color, the creation of a unique graphics pattern with particular colors, or backing product with one of several special systems to extend life of the carpet and/or provide outstanding performance characteristics.
One plank at a time, one detail at a time, the work of artisans meets the style of fashion-forward interior designers. This is the essence of Bella Cera premium hardwood in every detail except the price. Unlike any other modern manufacturer, Bella Cera prepares its flooring in the old Italian tradition, from uncompromising source wood selection to the final floor finish. They are painstakingly hand-crafted by trained hardwood floor artisans, yet priced affordably.
Teragren is a U.S.-based manufacturer of fine bamboo flooring, panels, veneer and parquet butcher block.
The luxury vinyl flooring category includes Armstrong Alterna and Luxe products. These two product collections reflect the look of real hardwood, ceramic, and stone in a durable, affordable luxury vinyl material.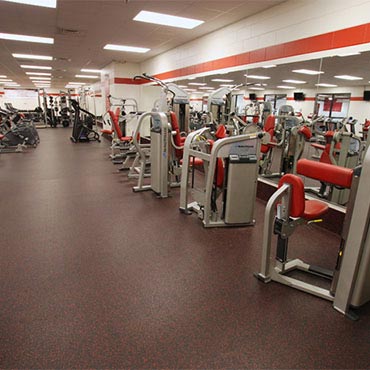 RB Rubber Products is an exciting, progressive and expanding company who has become a leader in the rubber recycling industry.
Whether you need products for tile and stone installation, floor preparation, tile and stone care or homeowner patching and repair, Custom Building Products has you covered.