Welcome to Hills Cabinetry and Window Decor
Featured Brands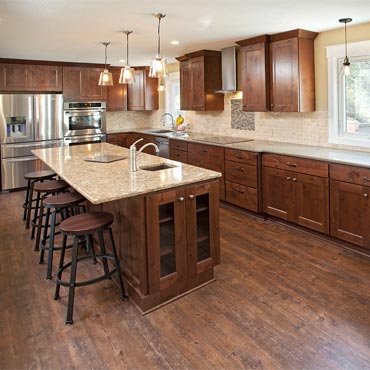 De Pere Cabinet, Inc. was founded in 1975. It is owned and operated by the Burkard family of De Pere, Wisconsin. Countryside Cabinets is the brand name of the product that De Pere Cabinet, Inc. markets throughout the Midwest.
Highly durable and functional for just about any interior surface. A long history of advances in design and craftsmanship. It makes dirty dishes seem almost respectable.
Creating a home that reflects your personal style can be a lot of fun. Whether you're remodeling or building a new home, discover how Corian® fits your style - and your lifestyle. The benefits of Corian® go beyond its beauty and expressiveness. Beyond its practicality and performance. It's just as appealing because of how it makes you feel. You'll want to run your hand across it over and over again because it's so warm and inviting, and it will be there for years to come because Corian® provides a look that lasts.
Cambria manufactures surfacing materials made from quartz. By a sophisticated process of vibro-compaction, we give unique attributes to Cambria products. Our product personifies resilience and strength, with the ease of maintenance and durability.
Warm to the touch, with designs and textures unavailable in other luxury materials, Wilsonart HD is a welcome alternative; there is simply no other surface like it.
Comfortex Window Fashions is one of America's leading manufacturer and fabricator of custom window treatments. Our innovative window shades and blinds are available through thousands of independent window covering retailers, decorators and designers the world over.