Welcome to Bell's Stone & Tile
Featured Brands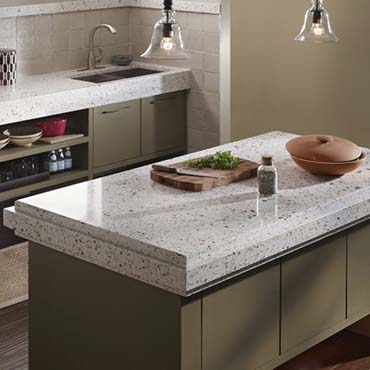 Silestone is an engineered quartz surface that looks, feels and weighs like natural granite and marble.
Creating a home that reflects your personal style can be a lot of fun. Whether you're remodeling or building a new home, discover how CorianŽ fits your style - and your lifestyle. The benefits of CorianŽ go beyond its beauty and expressiveness. Beyond its practicality and performance. It's just as appealing because of how it makes you feel. You'll want to run your hand across it over and over again because it's so warm and inviting, and it will be there for years to come because CorianŽ provides a look that lasts.
Cambria manufactures surfacing materials made from quartz. By a sophisticated process of vibro-compaction, we give unique attributes to Cambria products. Our product personifies resilience and strength, with the ease of maintenance and durability.
IceStone surfaces are made with 100% recycled glass in a cement matrix and reduce the amount of glass in the waste stream.
CaesarStone Quartz Surfaces and Countertops offer the ultimate combination of form and function, allowing for a more diverse, durable, and practical countertop surfacing material than either granite or marble.
We build cabinets for the way people want to live. We constantly rethink our designs to bring greater efficiency and accessibility to every kitchen.